Colorado's Custom Door Hardware Suppliers
At Custom Door Hardware, we take pride in our partnership with Hardware Renaissance, a renowned manufacturer of handcrafted bronze and hand-forged iron hardware and accessories. As a leading distributor of their exceptional products, we're committed to providing you with the highest quality custom door hardware that will instantly enhance the beauty and functionality of your home.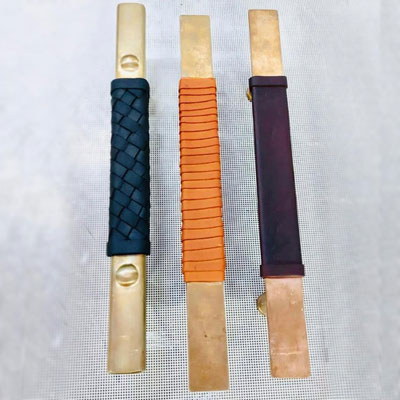 Unmatched Craftsmanship and Attention to Detail
When it comes to custom door hardware, Hardware Renaissance sets the industry standard. Their expert craftsmen utilize time-honored techniques to create exquisite pieces that are truly works of art. Every step of the manufacturing process is meticulously executed, ensuring flawless finishes and enduring quality.
Whether you're looking for door knobs, handle sets, hinges, or even custom door pulls, you can trust that each piece is crafted with unrivaled skill and attention to detail. From the intricately sculpted designs to the hand-applied patinas and finishes, Hardware Renaissance products showcase the unparalleled beauty that can only be achieved through old-world artistry.
Elevate Your Home's Style
When it comes to home design, every detail matters, and custom door hardware can transform the look and feel of your space, elevating its style and adding a touch of sophistication. With Hardware Renaissance's extensive range of hardware options, you have the freedom to choose pieces that perfectly complement your home's architectural style, whether it's rustic, traditional, or contemporary.
From traditional bronze door knobs with intricate floral patterns to hand-forged iron handle sets that exude a rustic charm, Hardware Renaissance offers a wide selection of hardware options to suit your unique taste. Transform your entryway into a grand statement with a stunning custom door pull that exudes elegance and craftsmanship.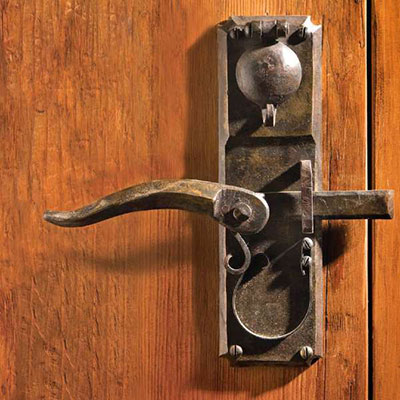 Enhanced Functionality and Durability
In addition to their unmatched beauty, Hardware Renaissance's custom door hardware also offers exceptional functionality and durability. Each piece is carefully designed and tested to ensure smooth operation, ensuring that your doors open and close with ease for years to come.
Their handcrafted bronze and hand-forged iron hardware are built to withstand the test of time. The use of premium materials, combined with meticulous craftsmanship, ensures that your custom door hardware will continue to perform flawlessly even in high-traffic areas. So experience the quality and reliability that only Hardware Renaissance can provide.
Expert Consultation and Support
At Custom Door Hardware, we understand that the selection process for custom door hardware can be overwhelming. That's why our team of knowledgeable professionals is here to guide you through every step, from choosing the right hardware to providing installation advice.
We truly take pride in our partnership with Hardware Renaissance, and it's our goal to ensure that you are completely satisfied with your custom door hardware. Whether you're an architect, contractor, or homeowner, our experienced team is dedicated to providing you with exceptional customer service and support.
Contact Us for Your Custom Door Hardware Needs
When it comes to custom door hardware that defies expectations, Hardware Renaissance is the clear choice. And as a Hardware Renaissance wholesaler, we're proud to be your trusted partner in bringing their exceptional products to your home. From their unmatched craftsmanship to their wide selection of styles, Hardware Renaissance offers the perfect custom door hardware to suit any design aesthetic.
So contact us now to speak with one of our knowledgeable professionals, and let us assist you in selecting the perfect custom door hardware for your home. Experience the timeless beauty and quality that they're renowned for, and elevate your home's style and functionality by choosing Hardware Renaissance today.