Custom Door Hardware Collaboration with Water Street Brass
Welcome to Custom Door Hardware, your go-to destination for top-quality custom door hardware. One company we're proud to be in partnership is Water Street Brass, a renowned manufacturer of solid brass furniture, cabinet, and door hardware for fine homes. And as a trusted Water Street Brass dealer, we bring you an extensive selection of their exquisite products, backed by our commitment to excellent service and customer satisfaction.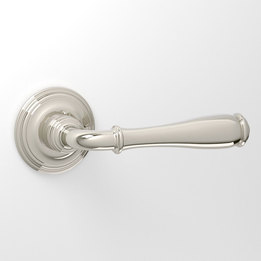 Unparalleled Craftsmanship and Design Expertise
At Custom Door Hardware, we believe that every detail matters when it comes to designing and creating custom doors. That's why we've chosen to collaborate with Water Street Brass, a company that shares our passion for exceptional craftsmanship and design expertise. Their collection showcases an array of stunning and functional hardware options that effortlessly elevate the aesthetic appeal of any home.
Exquisite Range of Custom Door Hardware
When it comes to creating unique and personalized furniture, cabinet, and door solutions, Water Street Brass delivers timeless elegance and unmatched quality. And as a Water Street Brass dealer, we offer a diverse range of hardware options that allows you to find the perfect match for your specific needs and preferences.
Door Knobs and Levers: Explore a wide variety of door knobs and levers that feature unique designs, intricate detailing, and durable construction. From classic styles to contemporary designs, Water Street Brass offers an extensive selection to cater to every taste.
Door Plates and Rosettes: Enhance the overall look of your doors with exquisite door plates and rosettes. Water Street Brass' attention to detail and meticulous craftsmanship is evident in every piece, ensuring that your doors make a lasting impression.
Entry Sets and Door Handles: Make a statement with Water Street Brass' collection of entry sets and door handles. These impeccably designed pieces not only provide functionality and security but also serve as stunning focal points, elevating the elegance of your home's entryway.
Door Hinges and Bolts: Water Street Brass' door hinges and bolts combine durability with beauty. These essential components ensure smooth operation and add a touch of sophistication to your doors.
Cabinet and Furniture Hardware: Elevate the appearance of your furniture and cabinets with Water Street Brass' stunning collection of cabinet and furniture hardware. From drawer pulls to hinges, these small yet significant details contribute to the overall aesthetic appeal of your living spaces.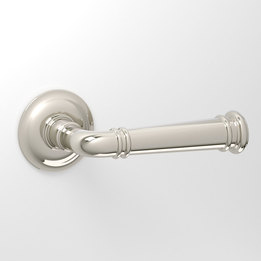 Exceptional Service and Expertise
Our collaboration with Water Street Brass is not only about bringing you their exceptional products, but also about providing you with an unparalleled level of service and expertise. As a Water Street Brass dealer, we have in-depth knowledge of their product range and can assist you in finding the perfect hardware solutions for your specific requirements.
Personalized Guidance: Our experienced team understands the significance of choosing the right hardware for your doors. We are here to carefully listen to your needs, offer personalized guidance, and help you select the ideal Water Street Brass products that align with your vision.
Customer Satisfaction: At Water Street Brass, we prioritize customer satisfaction. We are committed to going above and beyond to exceed your expectations, ensuring that you are delighted with both our products and services. Your satisfaction is our ultimate goal.
Experience the Water Street Brass Difference
Choosing Water Street Brass for your custom door hardware needs guarantees you unrivaled quality, timeless design, and meticulous craftsmanship. At Custom Door Hardware, we're proud to be a Water Street Brass dealer, offering you access to their superior product range and our exceptional service. So contact us today to explore the exquisite collection of Water Street Brass hardware, and embark on a journey of transforming your doors into awe-inspiring works of art.