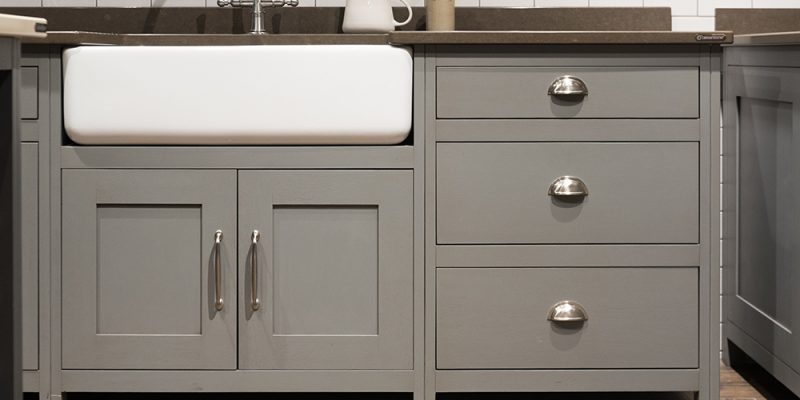 Most kitchen cabinets do not come with hardware upon purchase, meaning it's up to you as the homeowner to decide what types of hardware you'll choose. This can be a difficult decision, especially when you consider the sheer variety of styles and finishes you have to choose from.
With this in mind, our team specializing in cabinet hardware in Colorado has put together some recommendations to help you in your search. Here are just a few tips to help ensure you get the kitchen hardware that will make your cabinets truly "pop":
Keep a consistent design theme:
The hardware you select should fit with the design theme you've developed with your cabinets, paint colors, countertops, flooring and appliances. A modern, contemporary kitchen with sleek lines and a streamlined feel will benefit more from a correspondingly simple, sleek pull. Traditional cabinets have more details that can also make them benefit from simpler, smoother knobs. Country-style cabinets can benefit from antique-looking hardware.
Use the same finishes:
Hardware comes in a wide range of finishes, such as brass or brushed nickel. While you can mix and match the styles of hardware you choose, you should make sure to be consistent with the finishes and colors. You might need to buy hardware from multiple retailers, but you should still be able to find finishes that are, at the very least, a very close match.
Knobs and pulls aren't the same:
There are situations when it makes more sense to use a knob than a pull, and vice versa. If the cabinet is ornate or detailed, go with a knob, as it will not take attention away from the cabinet design. If it's a very simple cabinet design, go with a pull.
Quality is important:
The hardware on your kitchen cabinets will get a whole lot of use. Therefore, you should make sure any hardware you purchase is strong and easy to grip, and capable of withstanding years of usage.
Match to the color of your cabinets:
The color of your cabinets is very important when selecting your hardware. If you have white or painted cabinets, you'll be able to use just about any type of hardware finish. However, there are some shades of brown that look bad with certain types of finishes, so be sure to take that into account.
Don't limit your options:
You'll find plenty of standard hardware options at just about any location that carries cabinet hardware, but don't be afraid to try something a little creative or unusual. You'll find lots of mirrored hardware or glass options, which can work really nicely in some types of kitchens and showcase a little bit more personality.
These are just a few considerations to keep in mind as you plan out your new kitchen redesign. For more information about the benefits of various types of kitchen cabinet hardware and for recommendations about selections based on your cabinetry, contact Custom Door Hardware to discuss cabinet hardware in Colorado.