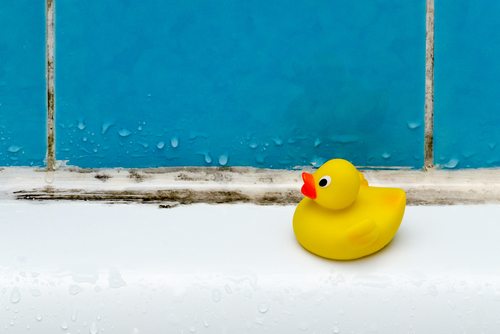 How To Prevent Mold From Growing In Your Bathroom
Every time you take a shower, bath or wash your hands in the bathroom, moisture is created. Mold spores thrive in this environment, which is why it's important to keep your bathroom mold-free!
Fix Any Leaks
Taking the time to identify and fix any leaks in your bathroom is a great way to prevent mold from growing. This will help keep your home safe and healthy, as well as save you money on repair costs in the future. Water leaks are not uncommon in homes, particularly those with older plumbing systems. Whether you have a leaky sink, faucet or tub, it is essential that you find the source of the problem as soon as possible. Inspect your sink drain, water supply lines and wax rings beneath the commode to find the culprit. Then, run a few paper towels over these areas to see if any of them have water stains. If you do find a leak, the first step is to shut off the water in your home. There are shut-off valves under the kitchen and bathroom sinks, as well as under your toilet.
Wipe Down The Shower Curtain Or Door
One of the best ways to prevent mold from growing in your bathroom is to keep the shower curtain and door clean. This is important because it reduces the amount of moisture in the air and helps stop the growth of mold and mildew. Wipe down the curtain or door regularly with a cloth and warm water to get rid of soap scum, mildew and other grime. You can also use a spray cleaner, which is great for killing mold and mildew. Another easy way to help prevent mold is to wash your towels, bath mats and rugs regularly. These can hold on to moisture and be an ideal food source for mold. You can also spray a solution of white vinegar on the walls, door and curtain after each shower to kill any existing mold and prevent it from growing again. You can even spray it on your glass shower doors to help prevent them from fogging up.
Hang Your Towels
The best way to prevent mold from growing in your bathroom is to take some measures to control humidity levels. This can be done by either boosting your air-conditioning or using a dehumidifier. Another simple step you can take is to hang your towels so they don't get wet during use. This is especially important in showers and tubs where the water can get hot and steamy, creating a perfect breeding ground for mold.
Ventilate Your Bathroom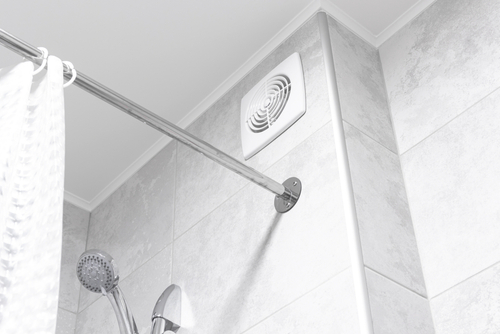 In addition to controlling condensation and preventing mold growth, ventilation also helps to keep your air fresh. Good ventilation systems transport exhaust air out of the room and into the outside atmosphere, removing unpleasant smells, pollutants and fine dust, which is particularly helpful for allergy sufferers. Mold spores are among the most hazardous indoor air pollutants, so it's vital to make sure that your bathroom is properly ventilated. This can help to prevent splotchy stains on walls and ceilings as well as potential health problems like respiratory ailments and skin reactions such as rashes.
Categorised in: Bathroom