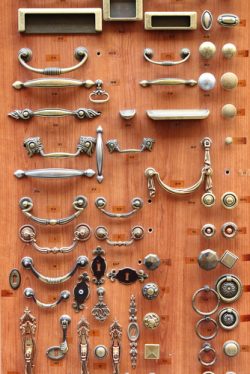 One of the best ways to increase your homes value is through home improvement projects. These will not only make your home look good, but they will also increase its resale value once you decide to put it on the market. Replacing the hardware is an excellent way to do this. It can instantly transform your kitchen or bathroom and will give it a fresh new look.
Door Knobs
Replacing old door knobs is an easy way to update your home. It will not only increase the aesthetic appeal of your home, but it will also help you sell your property more quickly when it comes time to move. When it comes to selecting a new door knob, there are a few things you should consider. For one thing, it should match the rest of your door hardware. You should also look for ones that are made from durable materials. This will ensure that the new knob will last a long time. You can choose from a variety of styles and finishes. Some have decorative elements, while others are more functional. You can even find a set that is a combination of both.
Cabinetry
Cabinets are a big deal, and they make a big impact on the value of your home. A new set of custom cabinets is a fantastic way to improve the look and functionality of your kitchen, bathroom, mudroom, or laundry room. Adding new cabinet hardware can also add some zing to your space. Changing out a simple knob for a set of sleek and stylish pulls or door handles can make your cabinets stand out from the rest, which is a great way to increase your homes resale value. Replacing your cabinet hardware is a fairly easy task, and it's a great way to enhance the overall look of your home. Choosing the right knobs, pulls and hinges will help your cabinets look their best while functioning as well as possible. With the right selection, you can transform your space in no time! The only trick is finding the best fit for your space. Take a few measurements of your existing cabinets and their hardware to ensure you get the best fit for your home.
Hinges
Hinges are a critical part of any door, cabinet or window opening. There are many different types of hinges to suit all kinds of needs. Traditional hinges typically feature two rectangular-shaped leafs that are held together by a pin. These leaves then meet up to form the knuckle, which is a hollow tube that runs through the middle of the entire hinge. The knuckle is important as it helps reduce friction, which prolongs the life of the hinge. It also makes it easier to open and close doors. In addition to the knuckle, hinges come with a cylinder called the barrel. This is where the pin slides through when it's attached to one of the leaves.
Categorised in: Cabinets, Door Hardware, Home Hardware